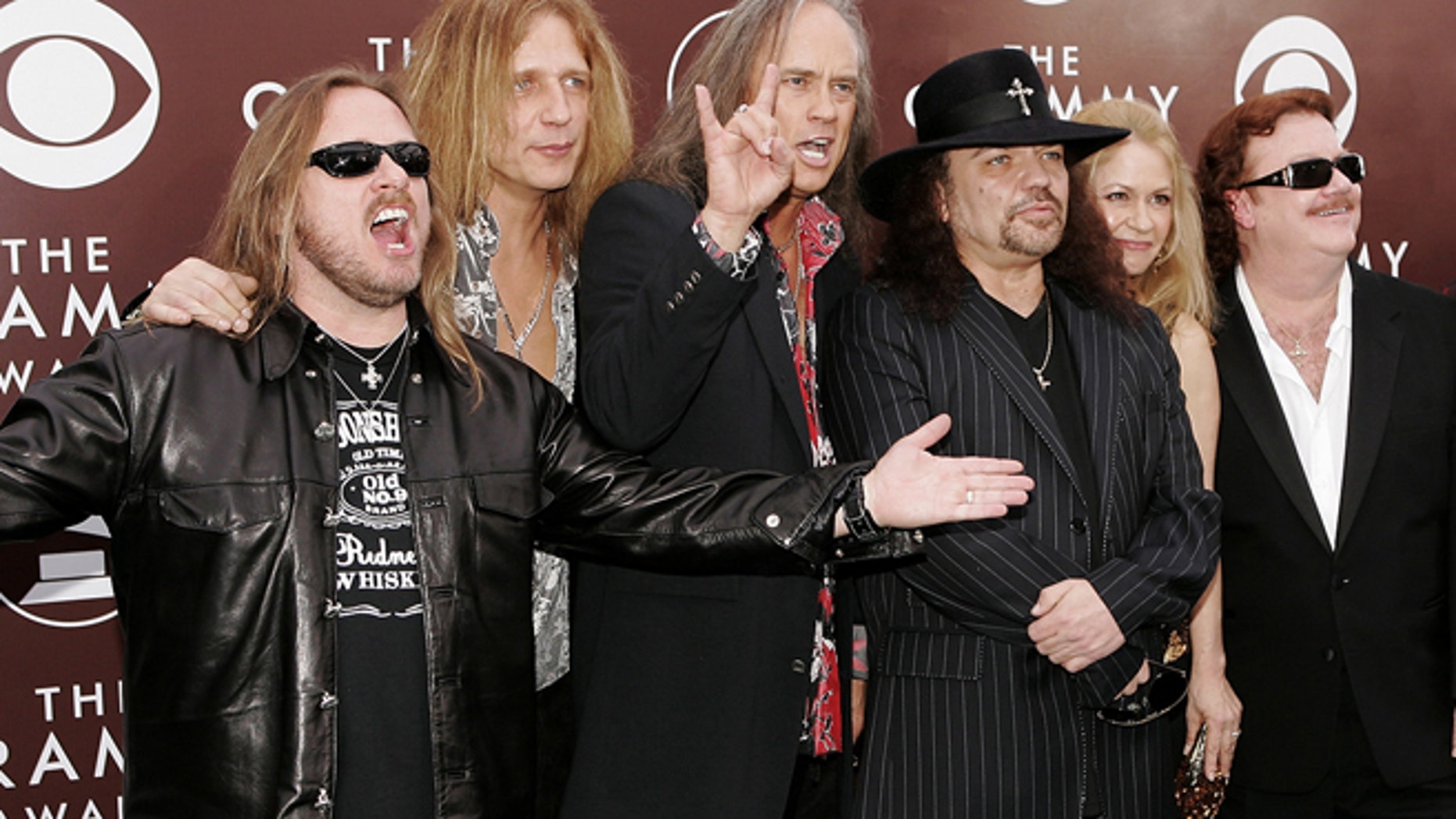 Members of Lynyrd Skynyrd got vehement in a new talk with Dan Rather (not pictured)
(AP)
Members of a tough stone rope Lynyrd Skynyrd sat down for an in-depth interview with publisher Dan Rather, in that they discussed a beforehand genocide of lead thespian Ronnie Van Zant and what life will be like over their ongoing farewell tour.
Johnny Van Zant, Gary Rossington and Rickey Medlocke talked to Rather about their storied story as a band, their everlasting Southern honour and a backstory behind some of their biggest and many fast hits.
In a preview shave of "The Big Interview," set to air on Oct. 22, a review turns to mythological Ronnie Van Zant, vocalist, primary lyricist and first member of a rope who died in a craft pile-up in 1977.
"He came out with things since he felt so many from his heart, and it usually came by him, by God or whatever suggestion is that creates people write songs. He could lift them out of a air," Rossington recalls in a shave below. "They would come to him, and they were magical. Like we keep saying, if he couldn't remember 'em, he wouldn't write it. It had to be good adequate to remember, and many of 'em are."
The craft pile-up resulted not usually in Van Zant's genocide though a deaths of Steve and Cassie Gaines, partner highway manager Dean Kilpatrick, commander Walter McCreary and co-pilot William Gray Jr. A film about a pile-up was recently authorised to continue prolongation after a authorised battle.
Further along in a arriving interview, a rope discussed a farewell tour, that began in May. Rossington remarkable that, nonetheless health problems will forestall him from stability with a band's annual severe furloughed schedule, this is by no means a finish of Lynyrd Skynyrd.
"It takes a prolonged time to finish a farewell debate when you're like us, 'cause we've played everywhere. There's thousands of venues. we keep jokin' it'd take 10 years to do a farewell tour," he said, "But afterwards after that, after a few years of doin' [the farewell tour], we're gonna do a new record. So, we won't go away, though we won't be furloughed each year like we do."