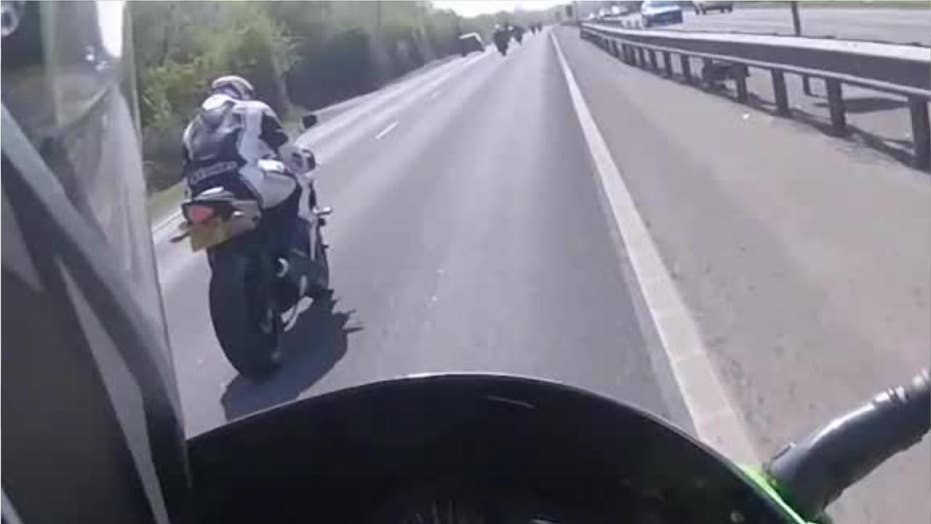 Video
Bikers held on camera roving 180 mph on open road
Three U.K. bikers were jailed for roving 180 mph on a open road, a video justification was from their possess helmet-mounted GoPro.
Three motorcycle riders have been condemned to jail after removing held on video doing 180 mph on a open highway in England. And it was one of their possess cameras that did them in.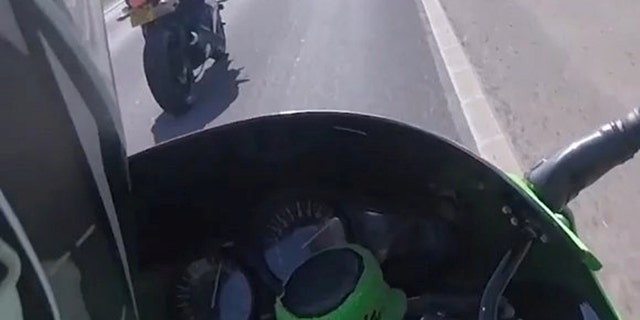 (SWNS)
Sussex Police questioning reports of dangerous pushing and an collision confiscated a footage from a helmet-mounted GoPro that was ragged by one of a bikers.
'CANNONBALL RUN' RECORD BROKEN WITH 27 HOUR, 25 MINUTE CROSS-COUNTRY DRIVE
The video shows a contingent attack 180 mph in a 70 mph zone, pulling wheelies while speeding and channel double lines as they wobble by traffic.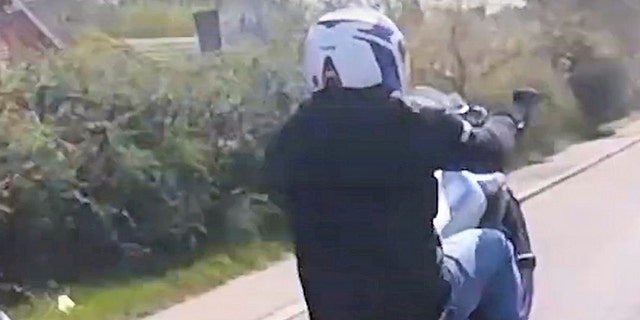 (SWNS)
They were reportedly partial of a incomparable procession of motorcycles flitting by a area.
One of a investigators pronounced during hearing that it was "some of a fastest and many dangerous motorcycling we have ever come across," according to SWNS.
All 3 pleaded guilty to dangerous driving, had their licenses revoked for during slightest dual years and were handed jail sentences trimming from 4 to 29 months.
CLICK HERE TO GET THE FOX NEWS APP