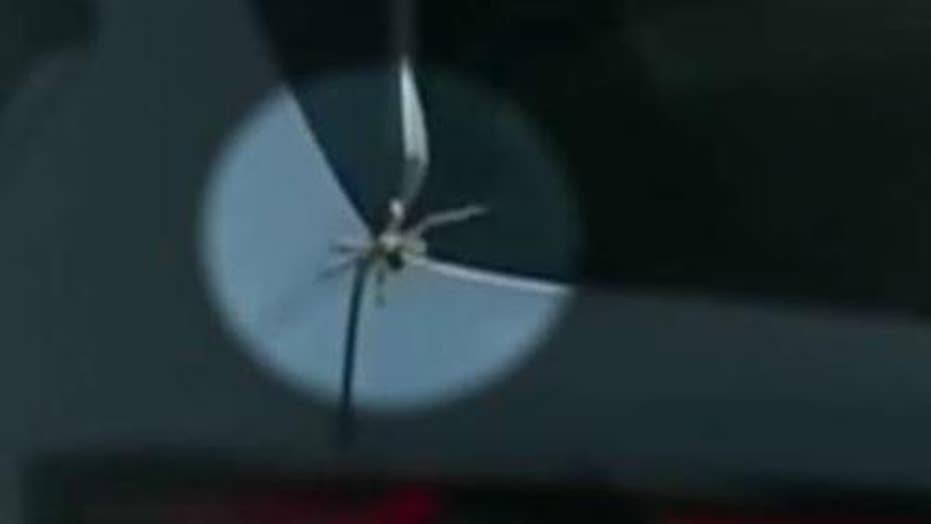 Video
Huge spider sneaks into automobile in Australia
A gargantuan spider was held on camera sneakily entering a car in Australia — and not coming out.
The outrageous arachnid with a brown-colored physique was recently speckled crawling into a case of a Mazda CX-5 by motorist Ben Toffoli, who was pushing home from work in Adelaide, a collateral city of South Australia, according to reports.
REDBACK SPIDER EATS VENOMOUS SNAKE IN AUSTRALIA, HORRIFYING IMAGES SHOW
The motorist reportedly gathering off, clearly with a long-legged spider as a new passenger.
Toffoli guessed a motorist must've gotten "a nasty surprise" when — or if — they detected a spider.
CLICK HERE TO GET THE FOX NEWS APP
Instagram users joked that they would "sell that car" and would "drive into a sea and run away." Another user pronounced they "really wish someone would stop and tell me" if there was a vast spider that only entered their vehicle.