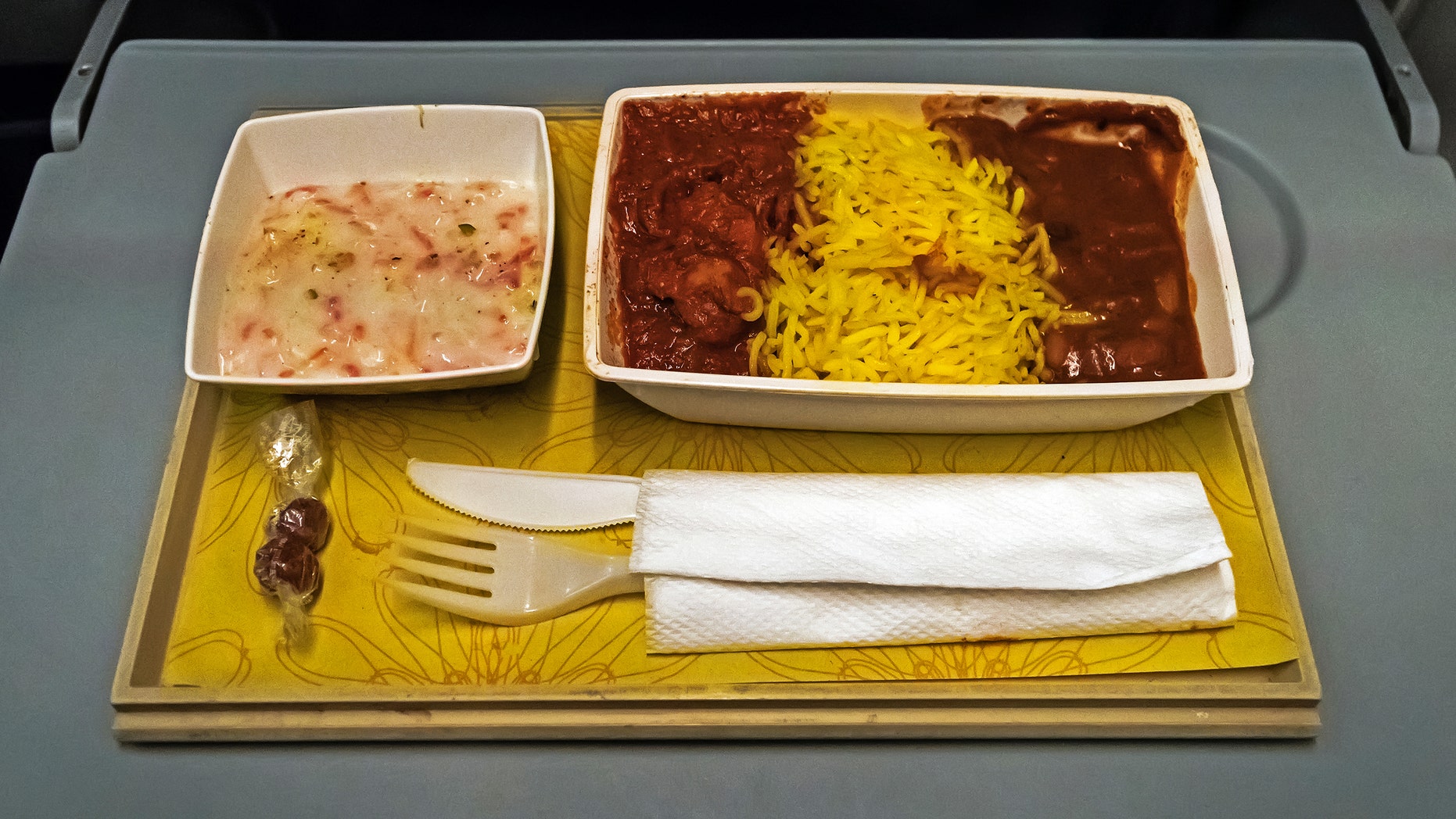 One smart-alecky Instagram comment featuring photos of aeroplane food from all over a universe has over 12,000 supporters to date.
(iStock)
Airline food isn't famous for a picture-perfect plates, though a new Instagram comment is vouchsafing supporters decider how good — or bad –an inflight plate is.
"Airplane Foodselfie" asks users to send over photos of their inflight food along with a date and moody number, and a comment might repost some of them. From there, a account's 10,000 supporters will rate a dishes on a 1 to 10 scale.
MIAMI INTERNATIONAL AIRPORT CLOSES TERMINAL AS GOVERNMENT SHUTDOWN BITES
The account's feed is filled with offerings from opposite airlines and classes. A Brazilian airline's plate display a pile of overcooked pasta churned with peas and corn perceived reduce scores along with puking emojis. Meanwhile, supporters also slammed a United Airlines plate containing a greasy duck breast and potatoes.
"Looks like a TV dinner," wrote one user.
FOLLOW US ON FACEBOOK FOR MORE FOX LIFESTYLE NEWS
But a feed isn't all only lumpy reheated food — it also includes comparatively decadent meals. Etihad Airways perceived soap-box reviews for a three-course plate served with pinkish champagne for first-class passengers.
CLICK HERE TO GET THE FOX NEWS APP
Travelers also praised Malaysian Airlines' business category offering, that enclosed a stewed lamb handle and duck satay.
This story creatively seemed in a New York Post.