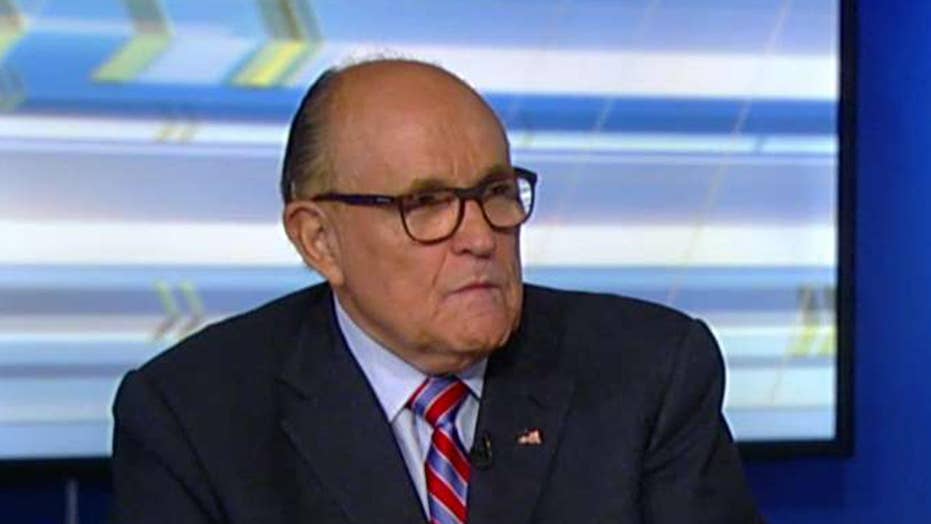 Video
Giuliani: we would adore to attest before a Senate
Graham asks Giuliani to attest in front of Senate; President Trump's personal profession Rudy Giuliani and former U.S. profession Joe Digenova react.
Rudy Giuliani, President Trump's personal lawyer, pronounced Tuesday he won't attest in front of a House Intelligence Committee as partial of a House's expanding impeachment exploration as prolonged as Rep. Adam Schiff, D-Calif., is still in charge.
"I wouldn't attest in front of that cabinet until there is a opinion of Congress and he is removed," Giuliani told The Washington Post. "Let them reason me in contempt. We'll go to court. We'll plea a contempt."
WHITE HOUSE ANNOUNCES IT WILL NOT COMPLY WITH 'ILLEGITIMATE AND UNCONSTITUTIONAL' IMPEACHMENT INQUIRY
Giuliani pronounced he is holding a Trump administration's line that a impeachment exploration is "illegal."
In an eight-page minute to Congress on Tuesday, a White House wrote that a exploration "violates elemental integrity and constitutionally mandated due process" and "lacks any legitimate inherent foundation."
The minute came to same day a administration blocked U.S. European Union Ambassador Gordon Sondland from testifying on Capitol Hill.
Giuliani combined that he "can't imagine" anyone else from a Trump administration would seem before a committee.
He pronounced he is meddlesome in usurpation Sen. Lindsey Graham's, R-S.C., offer to attest to a Senate Judiciary Committee.
CLICK HERE TO GET THE FOX NEWS APP
"Graham wants me to lay out in one place, in one time a Ukrainian collusion and a Biden corruption," Giuliani told The Post. "I conclude Lindsey charity a event to lay a whole box out."