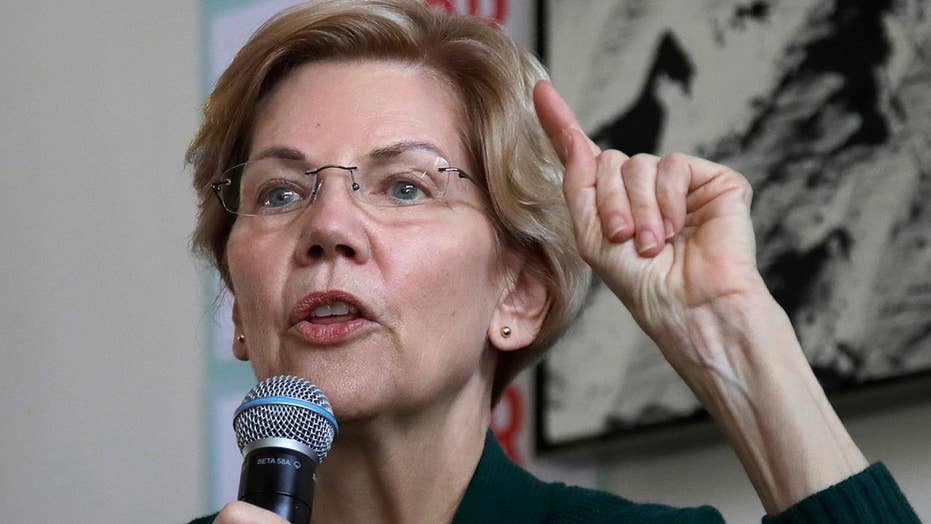 Video
Democrats divided over Medicare-for-all as House crafts bill for entrance year
The New York Times' editorial board—famous for a critique of President Trump—likely astounded some readers Monday after it published an editorial titled, "Not All Medicare Cuts Are Bad."
The editorial, that also pointed  to some of Trump's proposals it disagrees with, claimed that Democrats– including some using for president– are now intent in "indiscriminate attacks" on Trump's 2020 budget, though are "ignoring some estimable ideas."
Trump introduced a bill that calls for low cuts in Medicare. The administration insisted that a cuts do not impact seniors though creates improved use of taxpayers' dollars and helps revoke Medicare spending by obscure medication drug costs.
As summarized in White House documents, a bill calls for $845 billion in total, or gross, spending reductions to Medicare over 10 years, especially by slicing destiny payments to hospitals and other use providers.
The Times wrote, "When Americans with Medicare revisit a doctor's office, a sovereign supervision pays a aloft price if that bureau happens to be owned by a hospital. This reward remuneration serves no apparent purpose. A sovereign advisory house combined to guard Medicare spending has called for a elimination. And this month, a Trump administration due a change in its 2020 budget, along with several other measures endorsed by inactive experts to revoke payments to use providers but directly inspiring a cost or accessibility of care."
The Times' editorial house wrote that Trump's debate guarantee of not slicing Medicare was "irresponsible," not a bill offer itself.  It went on to contend that Democrats are not "debating a details."
GET THE FOX NEWS APP
"Instead, a offer to urge a potency of health caring spending is being treated as an conflict on a accessibility of health care," a editorial read.
The Associated Press contributed to this report