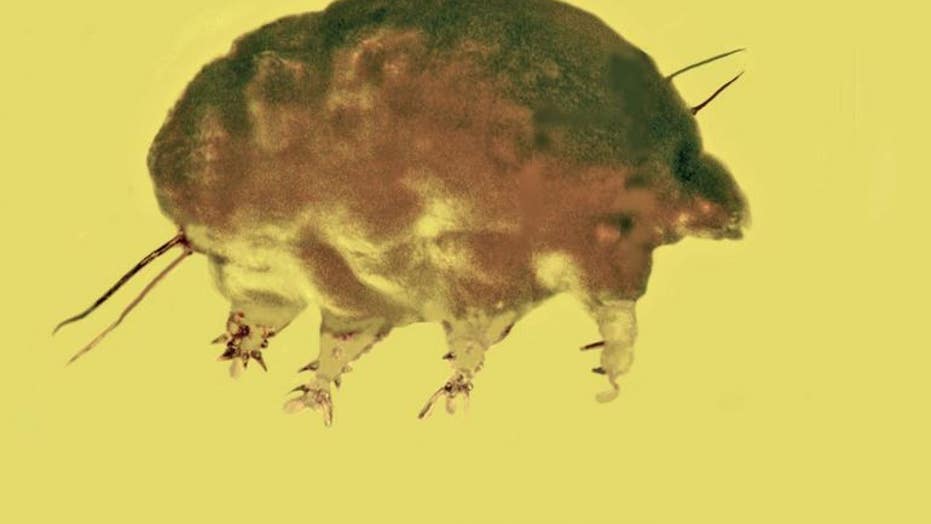 Video
Fox News Flash tip headlines for Oct. 8
Fox News Flash tip headlines for Oct. 8 are here. Check out what's clicking on Foxnews.com
Fossils recorded in amber have suggested a new form of microinvertebrate that lived on Earth 30 million years ago.
The commentary by George Poinar Jr. of Oregon State University's College of Science yield a singular glance of this singular invertebrate.
Poinar calls a animals "mold pigs" since of their similarity to hog and their diet.
According to his findings, they were about 100 micrometers prolonged with stretchable heads and 4 pairs of legs.
They apparently grew by shedding their exoskeleton and essentially ate fungi, as good as other little invertebrates.
'INCREDIBLY RARE' MONKEY BORN AT AUSTRALIA ZOO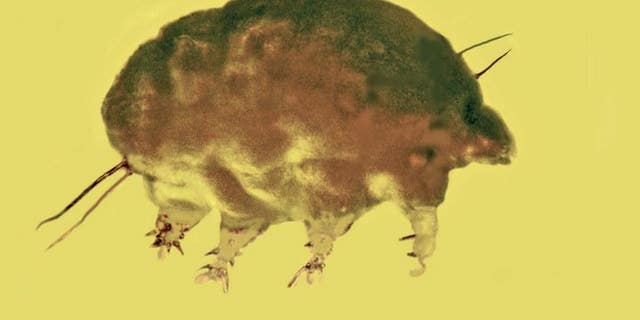 Fossils recorded in Dominican amber exhibit a new family, classification and class of microinvertebrate from a mid-Tertiary period, a find that shows singular lineages of a little creatures were vital 30 million years ago. (Provided by George Poinar Jr.)
(Provided by George Poinar Jr.)
GET THE FOX NEWS APP
"Every now and afterwards we'll find small, fragile, formerly different hoary invertebrates in specialized habitats," Poinar pronounced in a statement. "And occasionally, as in a benefaction case, a bit of a strange medium from millions of years ago is recorded too. The mold pigs can't be placed in any organisation of now existent invertebrates – they share characteristics with both tardigrades, infrequently referred to as H2O bears or moss pigs, and mites, though clearly go to conjunction group."
The commentary were published final month in a biography Invertebrate Biology.
"No nails are benefaction during a finish of their legs as they are with tardigrades and mites," Poinar explained. "Based on what we know about working and archaic microinvertebrates, S. dominicana appears to paint a new phylum.