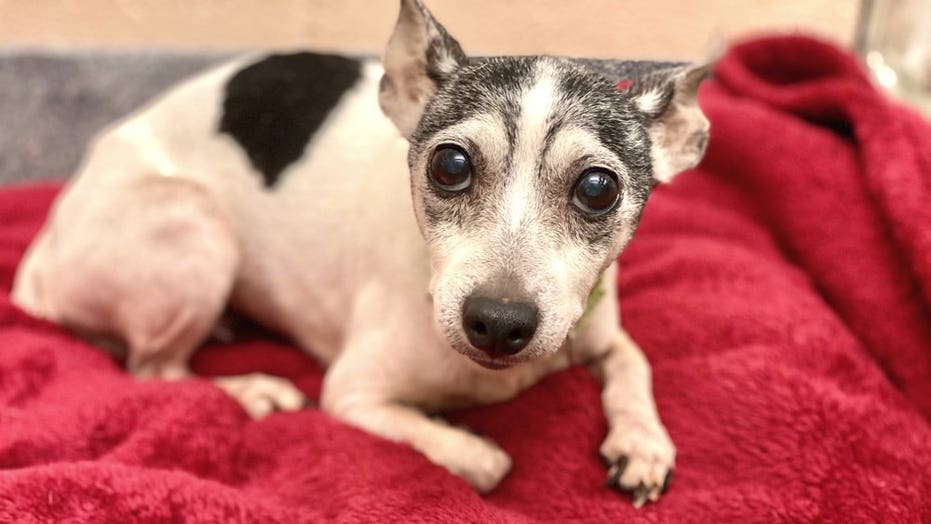 Video
Fox News Flash tip headlines for Oct. 12
Fox News Flash tip headlines for Oct. 12 are here. Check out what's clicking on Foxnews.com
If dogs could talk, Dutchess would have utterly the story to tell.
The 14-year-old fondle fox terrier was reunited with her Florida-based owners on Friday after disintegrating 12 years ago. The puppy was found some-more than 1,000 miles divided from home in Pittsburgh.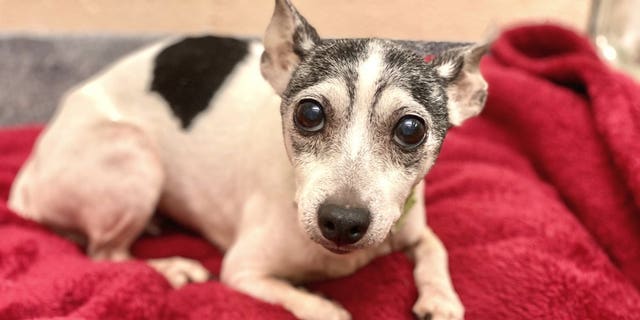 "Dutchess," a fondle fox terrier who had been blank given 2007, was reuinted with a owners on Friday. (Humane Animal Rescue around AP)
Humane Animal Rescue says it found Dutchess underneath a strew on Monday. She was hungry, vibrating and indispensable a spike trim.
The rescue core used Dutchess' microchip to locate her owner, Katheryn Strang, who gathering roughly 1,130 miles from Boca Raton to Pittsburgh to reunite with her long-lost pet.
The Humane Animal Rescue posted a video of their reunion.
Strang was in dishonesty when she listened a news that Dutchess had been found, she said.
DOG WOKE VETERAN OWNER DURING HOUSE FIRE, SAVING HIS LIFE
Dutchess transient one day in 2007 when Strang's son non-stop a doorway to leave for school. At a time, Strang and her family lived in Orlando on a bustling street; she insincere Dutchess was possibly strike by a automobile or picked adult by someone.
Strang pronounced she checked internal animal shelters each day after her dear dog went missing. She also continued to compensate a annual microchip price and refurbish her hit information any time a family moved.
"They are like your babies. You don't give adult hope," Strang pronounced during a press discussion after reuniting with Dutchess, murmuring to her dog: "Where have we been?"
CLICK HERE TO GET THE FOX NEWS APP
The Associated Press contributed to this report.