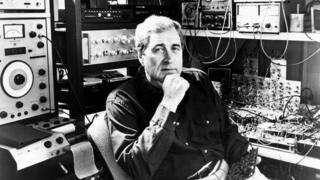 The family of sound colonize Ray Dolby has donated £85m from his estate to Cambridge University.
The US-born operative was best famous for his work in building sound rebate and surround-sound technology. He died in 2013 aged 80.
The concession will go to the Department of Physics' Cavendish Laboratory where Mr Dolby worked on his PhD in 1961.
It is the second largest present to the university in its 808-year story after Bill Gates donated $210m in 2000.
Mr Dolby came to Cambridge as a Marshall Scholar in 1957 and complicated production at Pembroke College which itself perceived £35m from his estate in 2015.
The leave will finish the redevelopment of the Cavendish Laboratory, famous as Cav III, with the Ray Dolby Centre set to open in 2021/22.
A investigate organisation and a professorship in production will also be named in honour of the inventor.
Read some-more Cambridgeshire stories here
Professor Andy Parker, conduct of the Cavendish, said: "In further to portion as a home for production investigate at Cambridge, it will be a top-class trickery for the nation.
"This present is the many poignant investment in production investigate in generations."
Mr Dolby's widow, Dagmar, pronounced the university played a pivotal role in his life "both professionally and personally".
Cambridge Vice-Chancellor Professor Stephen Toope also described the concession as "a wise reverence to Ray Dolby's legacy".
"His investigate paved the way for an whole industry," he said.
"A century from now, we can only assume on which discoveries will change the way we live the lives and which new industries will have been innate in the Cavendish Laboratory, in vast partial interjection to this unusually inexhaustible gift."
The multimillion-pound concession also pushes Cambridge University's £2bn fundraising campaign – which was launched in 2015 – over the median mark.
The campaign will support students and university facilities, as good as boost its general reputation.