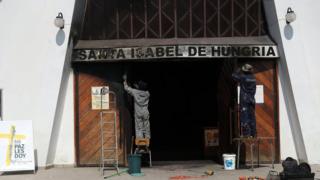 Several churches in Chile have been pounded or vandalised forward of a revisit by Pope Francis next week.
Three churches in the collateral Santiago were shop-worn by firebombs. Some flyers left behind warned that the next one was for the Pope.
But at another church south of the capital, a poster used a word that refers to activism in the inland Mapuche territory.
President Michelle Bachelet described the incidents as "very strange".
"In a democracy, people can demonstrate themselves as prolonged as they do it in a pacific way," she told a radio hire on Friday, adding that the attacks could not nonetheless be tied to a sold group.
Pope creates Christmas defence for migrants
Pope wants Lord's Prayer changed
Profile: Pope Francis
No one has been arrested for the attacks, which caused no injuries. The Vatican is nonetheless to comment.
Pope Francis has done care and support for migrants and the needy a major thesis of his papacy. But records left at one of the pounded churches reportedly complained that income spent on his revisit could be better used on the poor.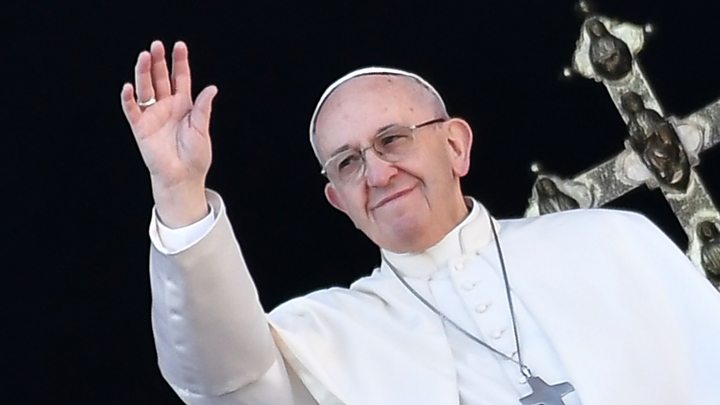 The Pope will hold mass on Tuesday in a Santiago park and hundreds of thousands of people are approaching to spin out.
The pontiff will also meet Mapuche leaders on his revisit to Chile.
They contend immeasurable secretly owned estates and outrageous joist plantations have left their lands in the extreme south of Chile environmentally depleted and their people mired in poverty, says BBC World Service Americas Editor Candace Piette.
The pontiff, the first Latin American Pope, will transport to Peru after Chile.