Video
Fox News Flash tip headlines for Dec. 4
Fox News Flash tip headlines for Dec. 4 are here. Check out what's clicking on Foxnews.com
Families of anti-government protesters who have been killed by Iranian confidence army during new demonstrations are being demanded to compensate for a bullets used to gun them down, a tellurian rights organisation says.
Amnesty International reported this week that during slightest 208 people have been killed in a protests, that began in mid-November following a spike in government-set gas prices. Iran state radio on Tuesday also certified to gunning down "rioters" in mixed cities – a initial time authorities have offering any arrange of accounting for a assault used to relieve a demonstrations.
"In some cases, there are intolerable reports that, when a authorities have returned victims' bodies to their families, they have demanded remuneration citing several reasons, including a cost of a bullet that killed their desired one or remuneration for skill broken during a protests," Amnesty International has said, while observant that a claims have been denied by an Iranian official.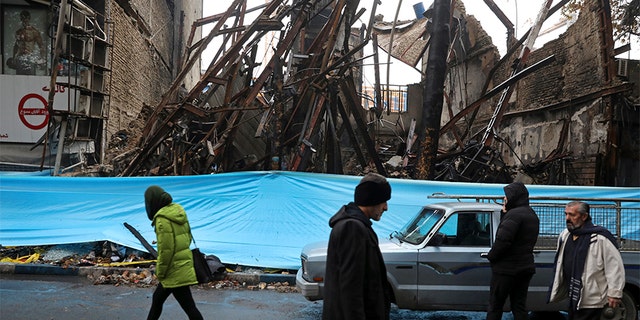 People travel past buildings that were burnt during new protests, in Shahriar, Iran, on Nov. 20.
(AP)
"In a settlement unchanging with prior protester killings, a authorities have threatened victims' families with detain if they reason funerals for their desired ones or to pronounce to media," a organisation added.
IRAN'S SECURITY FORCES HAVE SHOT AND KILLED 'RIOTERS', STATE TV REPORTS
Amnesty also has pronounced that "some families are also being forced to make outrageous payments to have a bodies of their desired ones returned to them."
The developments come as a families of several U.S. and British people hold in Iran voiced fear Tuesday about a rising tensions inside a Islamic Republic.
The kin spoke during a news discussion in Washington to direct a recover of spouses and relatives hold in Iran — in during slightest one box for some-more than a decade. Among those who spoke was a daughter of Robert Levinson, a former FBI representative who left in Iran in 2007.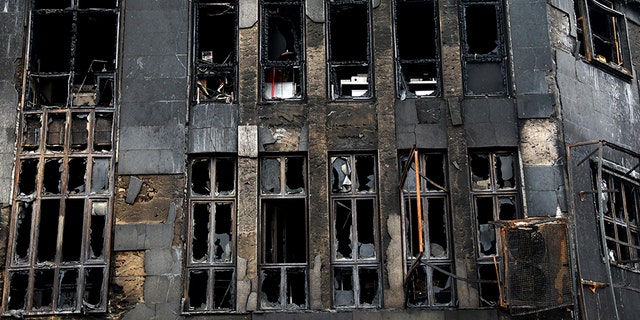 Shattered windows line a building that was set fervent during protests over government-set gasoline prices rises, in Tehran, Iran, on Nov. 20.
(AP)
CLICK HERE TO GET THE FOX NEWS APP
"Of march any kind of criticism that goes on in Iran, and any kind of situation, that overlaps potentially with a fact that a families and desired ones are being hold there as well," pronounced Babak Namazi, whose hermit and father are hold serf in Iran. "We've been articulate about a savagery of what a family members have been facing."
Prisons are some-more packed now since of a demonstrations, a internet has been down, and communication has been even some-more difficult than it already is, Namazi said.
The Associated Press contributed to this report.