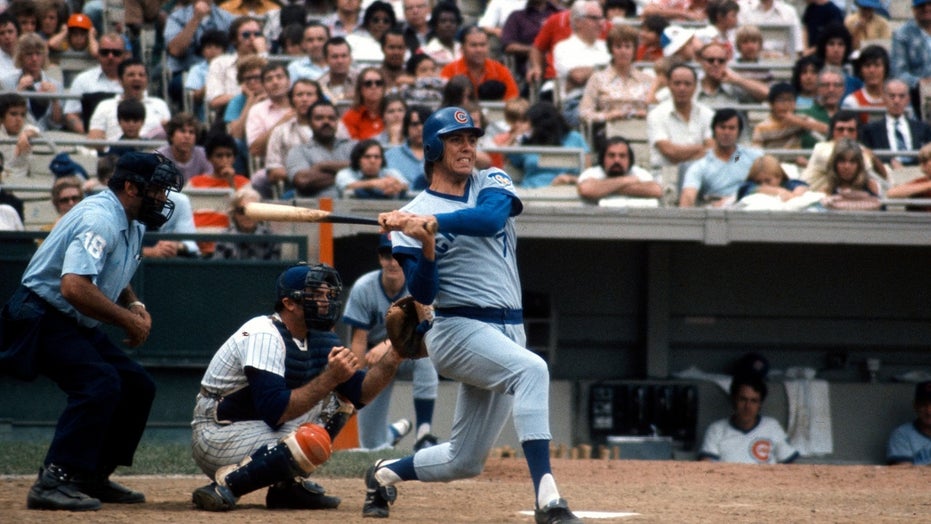 Video
Fox News Flash tip headlines for Apr 25
Fox News Flash tip headlines for Apr 25 are here. Check out what's clicking on Foxnews.com
Thursday outlines a 43rd anniversary of maybe a biggest – and positively many nationalistic – save in a story of Dodgers Stadium.
On Apr 25, 1976, a Los Angeles Dodgers were hosting a home diversion opposite a Chicago Cubs when, as a bottom of a fourth inning began, dual fans unexpected ran onto a margin — with an American flag, lighter liquid and matches.
As a protesters attempted to light a stars and stripes, mythological Dodgers announcer Vin Scully exclaimed, "It looks like he's gonna bake a flag!"
MAGIC JOHNSON REPORTEDLY RESIGNED FROM LAKERS AFTER BEING COPIED ON EMAILS ABOUT BAD JOB PERFORMANCE
But before a twin could light a stars and stripes, Cubs centerfielder Rick Monday swooped in.
Monday, a former Marine, grabbed Old Glory and jogged divided as one of a protesters chucked a can of lighter liquid in a large leaguer's direction.
The protesters were arrested, and when Monday came adult to bat in a tip of a fifth inning, he perceived a station acclaim — on a road. The scoreboard even flashed a message, "Rick Monday…you done a good play."
"It hurt me for a lot of reasons," Monday told NBC Sports in an interview to symbol a anniversary of the iconic flag-saving incident. "First of all, you're interrupting a game. Secondly, now you're bringing out a flag, and we was usually about 3 or 4 years private from being in a Marine Reserves."
CLICK HERE TO GET THE FOX NEWS APP
Monday, who had a 19-year Major League Baseball career and now works in a Dodgers promote booth, still has a flag. He and his mother take it around a nation to lift income for troops charities.
Monday pronounced of his legacy: "It's a good thing we did get it, since we did not wish any of my former cavalcade instructors from a Marine Corps to come and say, 'Hey Marine! Why did we mount there and watch when they lighted a American flag?'"